The Amateur Softball Association (ASA)/USA Softball, a volunteer driven, not-for-profit organization, announced today that Phil McElroy (Arlington, Mass.) has been appointed as Commissioner for the Massachusetts ASA/USA Softball association.  McElroy has served as a Junior Olympic (JO) Commissioner for over 15 years prior to his recent appointment.
"I am honored, humbled and excited to be appointed Massachusetts ASA/USA Commissioner," said McElroy.  "For over 25 years I've been involved with ASA/USA Softball as a coach, player and JO Commissioner.  With our existing staff of driven volunteers and my past experience, softball will continue to thrive in Massachusetts."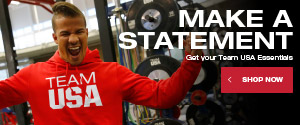 McElroy served as the JO Commissioner for the Metro Boston ASA/USA from 1998 until its merger with Massachusetts ASA/USA and has spent the past five years as JO Commissioner for Massachusetts ASA/USA.  During his time as JO Commissioner, he assisted with local and regional tournaments, registrations for the associations and ACE Coach Certifications.  He also served on the Massachusetts ASA/USA Board of Directors and attended the Annual Meetings as an At-Large Player Rep.  In addition to his roles with Massachusetts ASA/USA, McElroy also served on the NCAA Division III National Softball Committee from 2010-14.  During his time on the committee, he helped develop policies and procedures for governing the administration and conduct of the NCAA Division III Softball Championship.
"Supporting our umpires, increasing participation in our leagues and sending teams to our National Championships will be our focus in 2016.  I want to thank all involved with ASA/USA Softball for this great opportunity.  It's an exciting time to be involved with softball in New England," McElroy said.
McElroy is the Head Softball Coach at Emerson College, an NCAA Division III program.  He is also an NFCA Four Star Master Coach.  McElroy can be reached atphil.mcelroy14@gmail.com.